Look Stunning This Wedding Season With 5 Style Tips To Wear Diamond Necklace & Earrings Set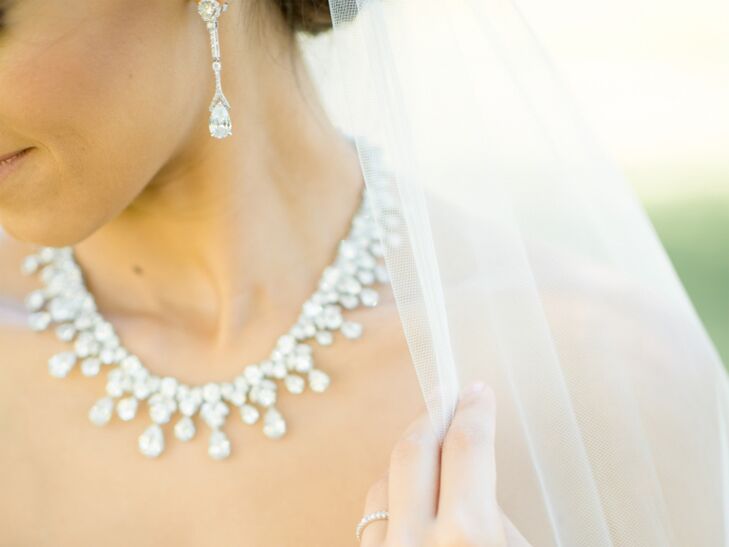 Big wedding plans and out of jewellery designs ideas? Follow these 5 style tips mentioned in this post to wear your diamond jewellery set and looking your gorgeous best.
Diamonds are forever. Right? Most people are fascinated by sparkling diamonds. A beautiful attire with a set of diamonds looks stunning. But there are a few tips to wear a diamond set that will make you look even more gorgeous. Listed below are 5 styling tips to wear your diamond set for the wedding. 
5 Tips to Wear a Stunning Diamond Set for the Wedding
Keep in Mind the Selection Order 
You definitely must have thought of some way to style your dress. But when you go to select your diamond pieces, remember to pick the ones that are timeless.
Timeless designs can be preserved or passed on, and it looks gorgeous with any traditional wear. Also, make sure that your diamond jewellery matches the outfit you have selected. Or you can also pick the jewellery first and then the outfit.
For the men in the house, deciding the outfit first and then getting the jewellery that would perfectly fit the attire would be the recommended way to go.
Consider the Celebrations
As already suggested picking timeless designs when you finally choose your sets, make sure you consider the celebrations.
For example, if it's just another wedding ritual, you can go for just one casual design or a statement piece. If you aren't much of a makeup enthusiast, you can go for a simple dress with a heavy diamond set.
Further, if the wedding rituals include you wearing other jewellery or garlands, then chances are your diamond set will not be visible. So, pick a layered necklace and go for drop diamond earrings. Also, keep the other jewellery as simple as possible.
Must-Have Diamond Jewellery in Your Wardrobe
A few pieces of jewellery that are a must in your wardrobe for weddings. Most of them include few additional pieces along with a diamond set.
For example, have a diamond choker, a gorgeous ring, a bracelet or bangles. For the grooms, brooch and cuff links are a must-have.
For your wedding, you can go for some forehead jewellery like a tiara. But make sure you add the extra jewellery if you're planning to wear pastel hues or something light and simple.
What's Trending?
Though it's good to know what's trending, you may choose to follow it or not. You can go for a completely different look, like topping your gorgeous outfit with a jacket and going for casual diamond jewellery. Or you can also choose classic diamond sets over functional and modular ones that have become very popular with brides.
Go for a look that represents your authentic self. Rest assured, you'll look superb.
Style Diamonds with Emeralds
If you don't want to go sparkling in only a diamond necklace and earrings set, then embed ruby or emerald. Green emerald or red rubies, whichever goes the best with your traditional outfit, pick that. Also, if you're planning for a westernised wedding, then simple diamond jewellery with sapphires are the best option.
Matching the perfect jewellery with the outfit is a big task, and you never want to go wrong with that. So, have a read and pick the jewellery that suits you the best.
Lastly, be happy within, and you are sure to sparkle!