What Are the Drawbacks of SharePoint Online?
SharePoint Online is a file service that competes with the existing Windows file servers. It comes as a component of the Office 365 offering. It is a highly complex system for continuing maintenance. If you want to begin the SharePoint online migration journey, you need to know the various limitations of the software.
In this article, we are going to look at the common pitfalls of SharePoint online and why it may not be the right solution for your business.
No Endpoint Backup
One of the common SharePoint limitations that a majority of people face in regards to SharePoint is that it doesn't offer any endpoint backup. Microsoft only maintains a 14-day website backup to help users recover from a disaster. Also, the restores for data are stored in SharePoint Online.
Maximum Name Length Limitations
A lot of SharePoint users face the issue regarding the name length limit when they plan to switch to SharePoint Online from file shares. They normally get an error that looks like "the specified folder or file name is very long". Please type a short folder name or file name. On failing this limit requirement, there is a high possibility that your migration will eventually fail.
Exorbitant Costs of Reorganization of Data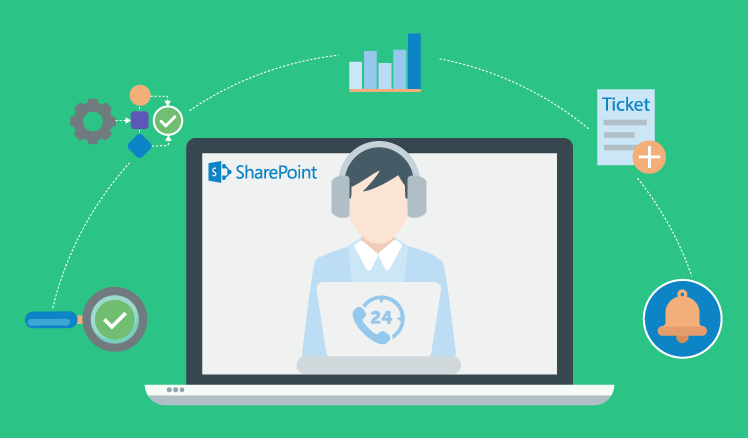 Along with regrouping file server data into varying silos in several document libraries, SharePoint doesn't offer support for permission reorganization. It offers support but for only small-sized data sets.
When a library, folder, or list has over more than 100,000 items, it is not possible to break permissions inheritance on them. This can make permission management and migration a nightmare of data reorganization.
There is a lengthy solution to this problem. Users need to reorganize their data across several websites and libraries, in such a way that none of them will have over 100,000 folders and files. Redo the file and folder permission when they are reorganized.
93 Day Recycle Bin Threshold
After delete items in SharePoint, they go to the Recycle bin and stay there for 93 days. They can't be recovered after that time. Users will require to have a backup strategy for addressing the drawback and train employees to better understand it when they do not want the documents to lose.
Why Should You Use Triofox Software to replace SharePoint?
Now you can increase the capabilities of your file servers by enabling them via the SharePoint-like features. Triofox is one of the best alternatives for Microsoft SharePoint. It is a great SharePoint Replacement that helps maintain control and privacy without compromising on the performance and usability of a server.
This software eliminates the common pitfalls of cloud file sharing solutions and remote file server access to offer heightened privacy, control of legacy file servers, security, along with productivity and efficiency gains of cloud file sharing.
Triofox helps in addressing the concerns on data security, data privacy, and data ownership. It is a reliable way for enterprise file sharing solutions to maintain control by leveraging their file servers as a data repository and active directories as the identity service provider.
After the Triofox server gets deployed, it becomes easy for employees to use web browsers, Macs and PCs, and mobile applications to access current file shares. This seamless process preserves file locking behavior and a locally mapped drive interface. It results in minimal training and no downtime that benefits the organization.